Hello Homies!
It's FRIDAY….and it's time to P-A-R-T-Y!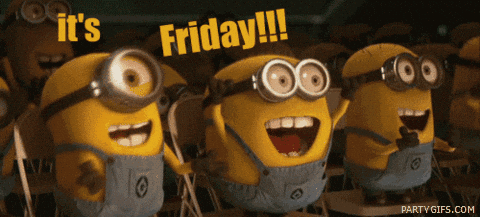 TONIGHT….Need to get outside?  Hit up the Film Row District-They are re-launching their 3rd Friday street festival from 6 p.m. to 9 p.m. along W Sheridan Avenue between Dewey and Shartel avenues downtown.  This event is FREE and is kid and pet friendly!  You can look forward to this event year-round, featuring film screenings, live music, art exhibitions and food trucks.  Film Row wants to highlight businesses and organizations located in the district, to promote new development in the area, and to celebrate the city's rich history and connection to the film industry!  If you need more details check their web page here!
We know we are in the last days of summer and guess what….It's Cider Time-All About Apples at the Myriad Gardens…Terrace Room….beginning at 2pm…best for ages 5 and up!  Cost is $8 for members and $10 for non-members..Learn all about the amazing apple in this family-friendly class! Join our Director of Education, Ann Fleener, where you first talk about the apple tree and where and how it grows. Next, you look at apples up close by dissecting them and discussing each of their fascinating parts. Then wrap up the class by making and enjoying homemade apple cider and paint wooden apple keepsakes to take home!
Then head over to Mesta park for Mesta Festa…
Here is the schedule of events for you
All-Day Activities
· Beer & Wine Tastings
· Live Music
· Science Museum Oklahoma Demonstrations
· Dog Art
· Cupcake Walk
· Uptown 23rd Parklet
· Wise Wolves Chess
· Food Trucks
Other Events
· 2:30-3:30 p.m. – Thunder Drummers
· 3:30 p.m. – Michael Persons Memorial Chili Cookoff Winner Announcement
· 4 p.m. – Kids' Yoga with This Land Yoga
· 4:30 p.m. – Adults' Yoga with This Land Yoga
Here's to having a rad weekend…we hope you can hit up one of these great local events!